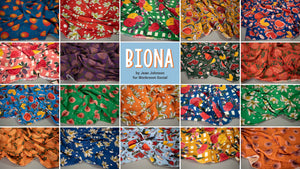 A colorful, playful, bold collection of Rayon Challis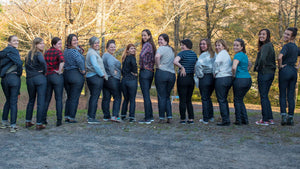 The perfect jeans for every occasion
A 5-Pocket, Classic Jeans Sewing Pattern • Hip Sizes 37–60" (94–152 cm)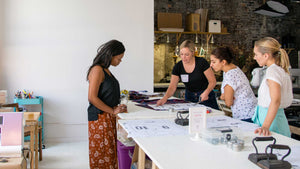 Don't let the
fashion industry
control what you wear
Anyone can sew their own clothes. Let us teach you how.
We teach adults how to sew clothes that fit their unique styles and individual body shapes and sizes.
Hear From Our Past Students
I got even more than I expected out of the class. I was expecting a warm atmosphere, a fun weekend with like-minded people, and time to sew something complex and time-consuming. I got all of those things, but I also took home some tips I would not have learned if I taught myself to sew jeans. The vibes of Workroom Social made it easy to learn and let go of perfectionism. And even the food was good. :)

Abby B.

Jeans-making Student
Learned more in this weekend than I have in 5 years of sewing.

Carl K.

Jacketmaking Student
This was one of the most fun experiences I've had—we worked through so many techniques that I'd previously found intimidating, laughed a lot through it all, and enjoyed yummy treats to boot. I really appreciated all of the little tips and tricks the instructor peppered into each lesson. The binder and notes will serve me well as I begin more intermediate/advanced projects, and having the hands-on experience at Workroom Social is priceless.

Lisa F.

Advanced Sewing Techniques Student
Marie B.
Advanced Sewing Techniques
The class reminded me of possibilities and connection, and to be fearless about creativity.
Learn more